Post by azmodeus on Jan 29, 2018 11:42:03 GMT
The Novus Horseburger Manufactory
(or how to eat fantastic)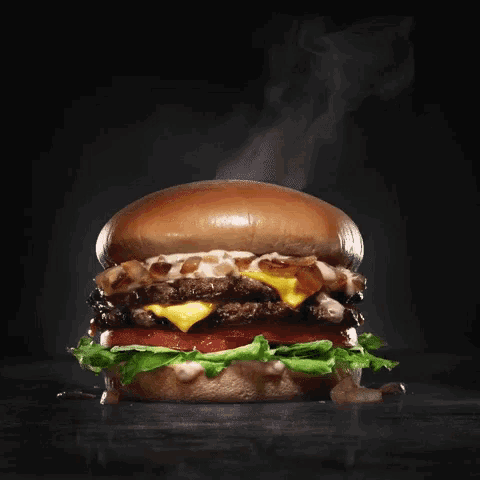 Disclaimer:
The product "Horseburger and Chips" is a FANTASTIC RECIPE that i managed to pull out of the remains of a champion goblin, and is from a time when violence and eternal fighting characterized my life. Now that i settled down and live the life of a peacefull person, i wanna give the ultimate culinaric experience to Novus.

Product warranty:
The meat i use is from my own breed. Every horse did grew up happily outside of small pens on a huge area of green gras. After those horses did die a natural death, i honoured their remains with a RARE BUTCHERING KNIFE wielded with a BUTCHERING SKILL OF 99. The MINCED HORSEMEAT and FAT i use in my product are in every aspect just exeptional.

The KETCHUP which i use is blended together with a COOKING SKILL OF 90 and is in no way inferior to the meat. This spicy delicacy contains CHOPPED FENNEL, GRINDED GINGER and CHOPPED BASIL which i carefully picked up with a GARDENING SKILL OF 73. The CHOPPED TOMATOES, CHOPPED ONION, CHOPPED GARLIC and fine SUGAR are from my own fields which benefits from the fertile land of the north-west island of novus. I harvest them with a FARMING SKILL OF 81. The incredible intense VINEGAR is rounding up this spicy dream, which i aquire from my supplier "Sluggyguy".

The BREAD that gently envelops the whole product is from my own trustfully bakery and is made with a BAKING SKILL OF 75. The DOUGH used is made of finest FLOUR, grinded with a MILLING SKILL OF 78 and contains WATER from an ancient spring.

Together with crispy FRITES and a big portion of CHOPPED TOMATOES, the product is carefully cooked in a RARE FRYING PAN with a HOT COOKING SKILL of 72, which sums up the final quality of my product to QL 77.

What do you get?

Name: Horseburger and Chips
Weight: 4,15kg
Quality: 77+
CCFP: instant recovery (from 0% to 100%, up to 138 times per Burger)

Price: 15 Copper
For maximized effectivity CCFP/affinity do "eat" and then instantly hit ESC-button. then eat crap after to fill up foodbar.
For a nutrition of 90% eat always Horseburgers. This gives you another 4% skillbonus for EVERY skill and is better for my business as well...

How to use my Service:
■ If you want to order horseburgers, please write in this topic or pm me ingame