Post by elfin on Dec 28, 2019 17:23:11 GMT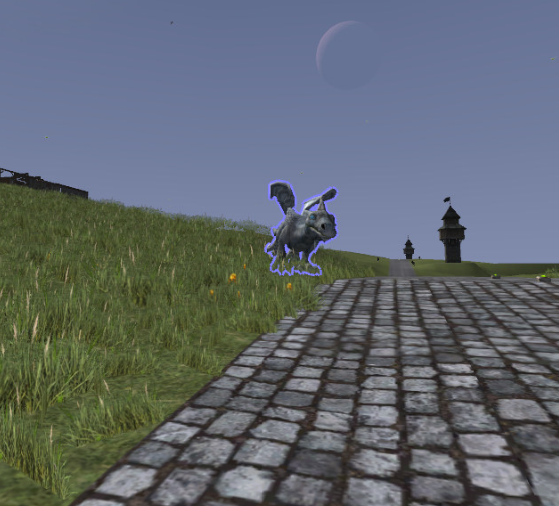 Visi and Magnus found and trapped the Snow Dragon in the Event Arena South.
Despite its wings, the white dragon hatchling is unable to fly.

The white dragon hatchling can swim.
It cannot be tamed.
The white dragon hatchling, like any other unique, will break any wall or fence in its path.

Slaying the white dragon hatchling will give the title "Dragonslayer". When slain, every main player in local will receive a small piece of white dragon hide and White Dragon blood. Mixing White Dragon blood with source salt will create a Salve of frost.
Event:- Snow Dragon (White Dragon Hatchling).
Trappers:-Visi and Magnus
Time:- 9pm UTC
Date:-Saturday, 4th January, 2020
Meeting Point:- andistyr.github.io/wu-map/14821/#2045_2939
Hosts:- Arbi, Elfin and Snidor.
Main Tank:-
Off Tank:-
Main Healer:-
Tank(s): Please post on this thread if you have the skills and would like to tank or off tank. Defensive fight skill, Taunting skill, Shield Bashing. Bring a healer to ride with you so that you can concentrate on fighting.
Main Healers - Fo faith, 70+ channeling and filled gems help.
Healer(s): Fo and any faith, just willingness to link with one of the main healers.
docs.google.com/spreadsheets/d/1z8cP3iQtBTcpu_I7rFSPMA1lTJ19csMT6j-GChPYry0/edit#gid=1138820229
Loot Tracking: There will be one raffle after the second event.
WE HAVE A STRICT ANTI WAGON POLICY. #itsapoundsymbolnotahashtag - You are welcome to arrive by wagon but please leave it at the campsite. There are always plenty of people with carts that have room for passengers or you can unhitch a horse and fight on horseback. We need to be able to see what we are doing.
WE ALSO HAVE A STRICT ANTI HELL HORSE POLICY #donteatthephatloots
Fight Skill doesn't matter to attend (everyone is welcome to help), though we need a lot of skilled / equipped players to actually be successful at this...so feel free to work on your fight skill while waiting for the event. The black dragon hatchling may pick up and throw players.
Healing - If you are Fo, please link with our main healer.
Please listen and follow the instructions of your event coordinators closely. When everyone is ready, the tanks will bring the unique to the fighting location. Once they have the dragons attention, then the Sklotopolis army will race in to help.
If you require healing, back out of the fight for a moment and wait for the next heal or yell in local for a heal if it is urgent. If you die then that is what your tent was for, run back to your body and jump straight back into the action.
When the unique dies, please back away from the corpse immediately!