Post by elfin on Jun 5, 2021 19:12:13 GMT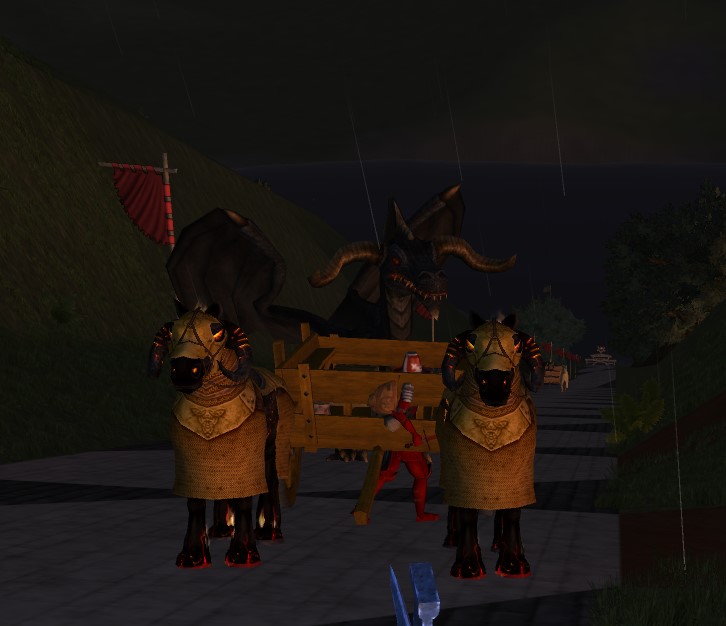 Xarbi spotted the dragon perched up above the Hidden Inn Arena - silly dragon. She put out the call, Arbi, Axeshredder and Elfin responded. Within in minutes the dragon was trapped. Quickest trapping ever I believe.
Time: 7:00pm UTC
Date: Saturday, 12th June, 2021
Meeting Point: Hidden Inn. andistyr.github.io/wu-map/14816/#hidden-inn-1462
Hosts: Arbi, Elfin, Snidor.
Main Tank:-
Off Tank:-
Main Healer:-
Tank(s): If you have the skills and would like to tank or off tank. Defensive fight skill, Taunting skill, Shield Bashing. Bring a healer to ride with you so that you can concentrate on fighting and flying.
Main Healers - Fo faith, 70+ channeling and filled gems help
Healer(s): Fo and any faith, just willingness to link with one of the main healers.
Loot Tracking:
docs.google.com/spreadsheets/d/1gH5ifwcm6H3h4ZoGfUPYiWwib0K2V0HbYSzLEbTdRkI/edit#gid=1603253449
For the Raffle listen in local and wait for the list to be posted. Then go to link and check your name is on the list. Please use the SEARCH FUNCTION in the sheet. false report will result by remove your name
To enter the raffle just be in local five minutes BEFORE the start of the fight. Check the list when it is announced in local.
WE HAVE A STRICT ANTI WAGON POLICY. #itsapoundsymbolnotahashtag - You are welcome to arrive by wagon but please leave it at the campsite. There are always plenty of people with carts that have room for passengers or you can unhitch a horse and fight on horseback. We need to be able to see what we are doing.
WE ALSO HAVE A STRICT ANTI HELL HORSE POLICY #donteatthephatloots
Fight Skill doesn't matter to attend (everyone is welcome to help), though we need a lot of skilled / equipped players to actually be successful at this...so feel free to work on your fight skill while waiting for the event. The black dragon hatchling may pick up and throw players.
Healing - If you are Fo, please link with our main healer.
Instructions - Please listen and follow the instructions of your event coordinators closely. When everyone is ready, we will bring the unique to the fighting location and once the tanks are happy it is aggro'd on them they will tell you when to start. If you require healing, back out of the fight for a moment and wait for the next heal or yell in local for a heal if it is urgent. If you die then that is what your tent was for, run back to your body and jump straight back into the action.
When the unique dies, please back away from the corpse immediately!
There will be a teleport for players to this event. Type /eventteleport for the time that this opens.
There will be no Global casts as
Favour for the gods
Fo 67000
Magranon 28995
Vynora 71087
Libila 39850
Skloso 9000
For more information about Global casts
sklotopolis.freeforums.net/thread/5143/global-cast-avaibility-infos
So many players generously give donations to be raffled. Thankyou.
In order for the organisers to keep their sanity,
the cut off date to accept these will be 11th June. 8pm UTC.
.