Post by elfin on Jul 16, 2021 21:00:26 GMT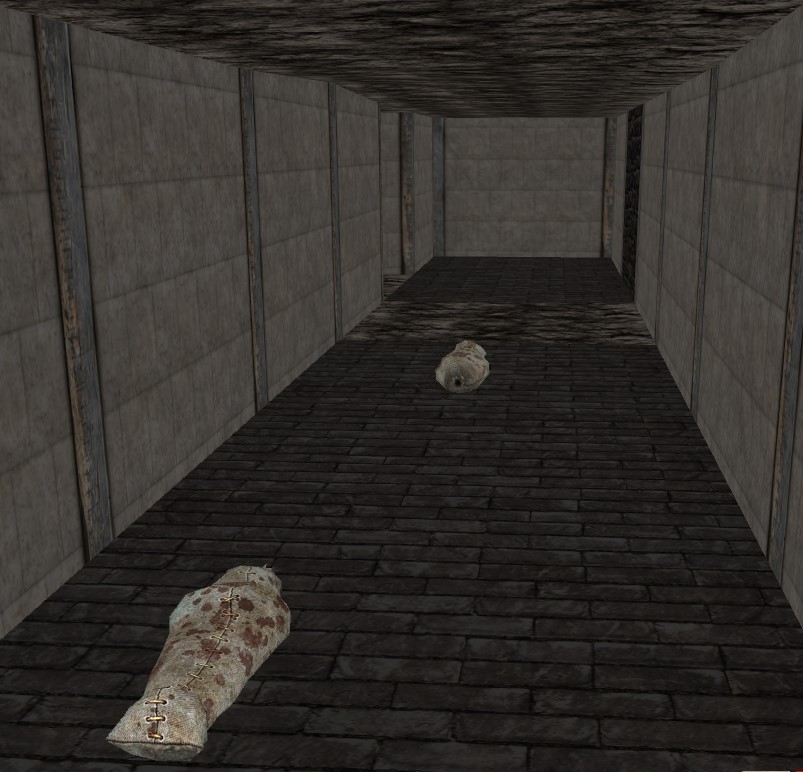 Indigo's corpses as she attempted to dodge dragon and seal the trap.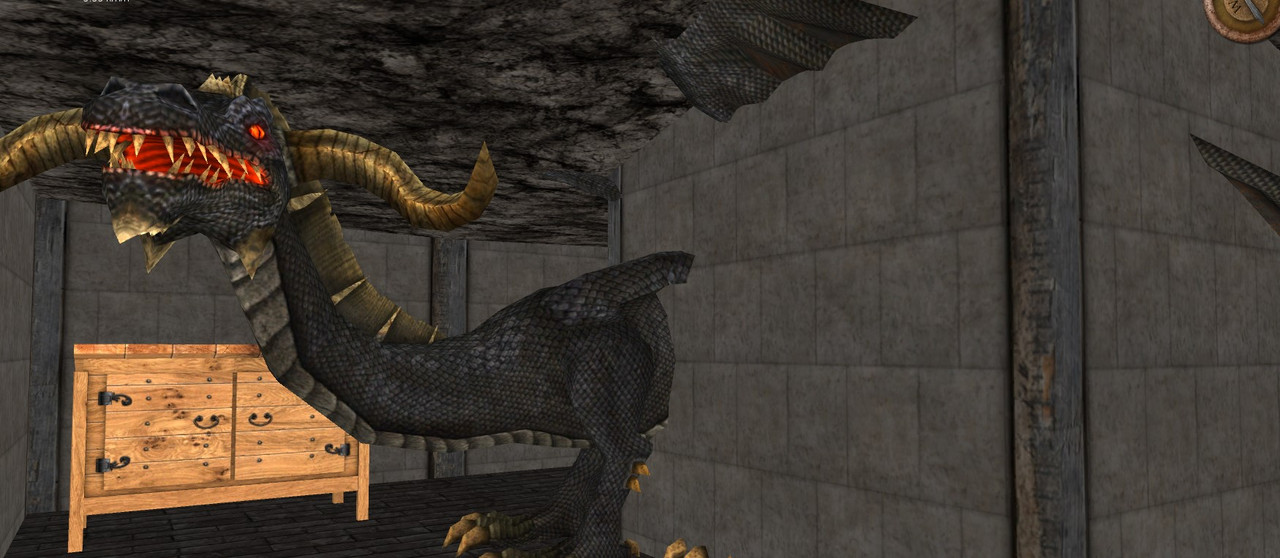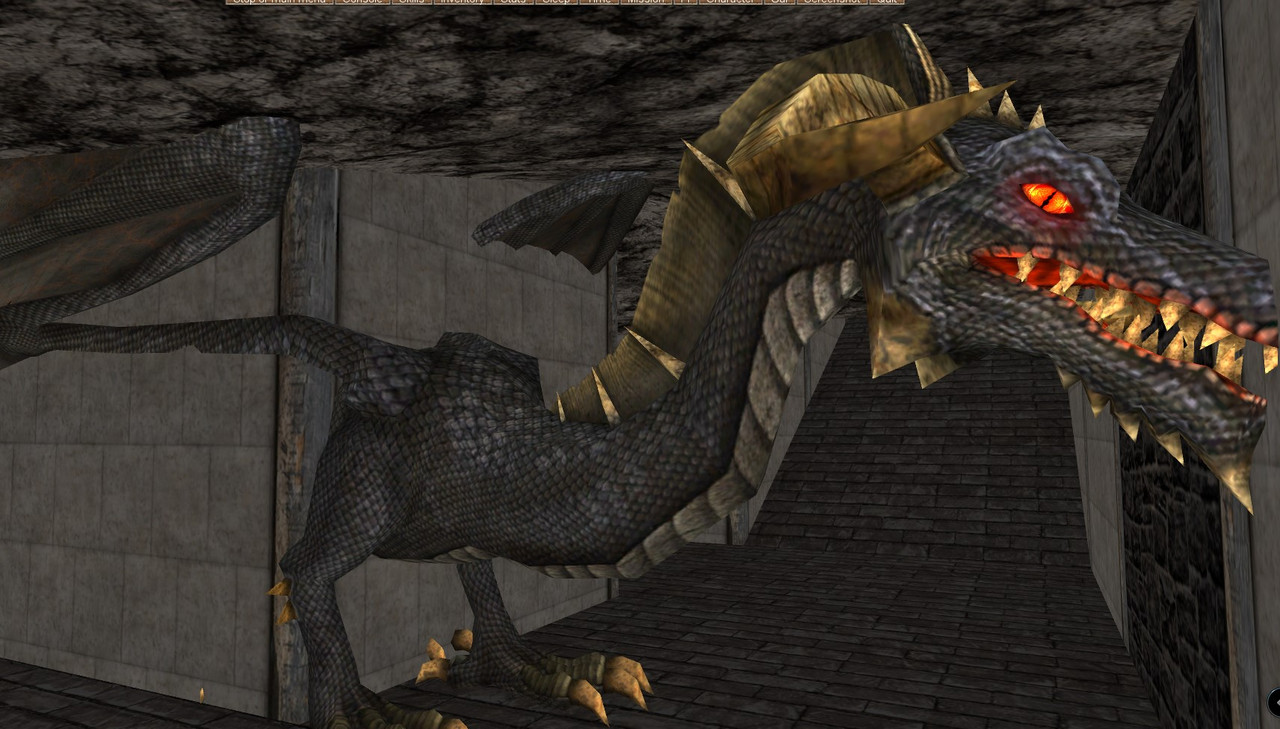 The trap is too small for a dragon of this size.
Amath and Elizarya logged in to find that they had a new neighbour spying on them from the mountain top. Vitez ran over throwing on his armour as he did so.
"[08:18:48] <Vitez> (Nov) Amath raced up the mountain ahead of me, managed to pull... and dragon took 1 swing at him and then ran the 50-75 tiles to me. Stumbled down the mountain, dragon nicely following. Through the tunnels, woods, and trying to avoid the many obstacles along the way... ... dragon didn't wander off a single time. Me kiting, Amath right behind as backjup, Arrived at south arena, he nicely wandered inside... and then everything went haywire. Indigo (Fizziepop) went trying to cast strongwall, and the dragon suddenly turned around... and blasted poor indigo into the ground (corpse one) - Indigo resurrected, tried again... halfway to the casting-location, dragon ran off, slapped indigo into the floor (corpse two), and then walked back. 3rd time, successful cast."
Then cladding the trap dance, no one had support beam, oops no mortar. Finally after much stress and haste the trap wall was clad and dragon left inside.
[08:25:27] <Vitez> (Nov) "But oh my... that dragon... is a monster... I had to rotate shieldsMy wooden shield, took about 6 points of damage... per hit. All in all, fun experience..."
Time: 8pm UTC.
Date: Sunday, 1st August, 2021
Meeting Point: andistyr.github.io/wu-map/14821/#2043_2939 Event Arena South.
Hosts:
Tank(s): Vitez
Off Tank:-
Healer(s):Mysthique
Loot Tracking:
docs.google.com/spreadsheets/d/1gJS85LqVQgF-BKG2K3Lli9c0e51s5c-FYkQeZxLtjJ8/edit#gid=1603253449
WE HAVE A STRICT ANTI WAGON POLICY. #itsapoundsymbolnotahashtag
WE ALSO HAVE A STRICT ANTI HELL HORSE POLICY #donteatthephatloots
- You are welcome to arrive by wagon but please leave it at the campsite. There are always plenty of people with carts that have room for passengers or you can unhitch a horse and fight on horseback. We need to be able to see what we are doing.
Fight Skill doesn't matter to attend (everyone is welcome to help), though we need a lot of skilled / equipped players to actually be successful at this...so feel free to work on your fight skill while waiting for the event.
Healing - If you are Fo, please link with our main healer.
Instructions - Please listen and follow the instructions of your event coordinators closely. When everyone is ready, we will bring the unique to the fighting location and once the tanks are happy it is aggro'd on them they will tell you when to start. If you require healing, back out of the fight for a moment and wait for the next heal or yell in local for a heal if it is urgent. If you die then that is what your tent was for, run back to your body and jump straight back into the action.
When the unique dies, please back away from the corpse immediately! One of the leaders will be working on managing the loot to distribute to the main characters in attendance.
If anyone has any questions just reply in this thread, message me, or ask in game. Thanks!
Please post here if you can off tank. Heal or hellp in any way.
*****GLOBAL CASTS*****
Fo - 119574
Magranon 27069
Vynora - 26239
Skloso - 58320
Liblia - 4849
There is enough favour for the Holy Crop Global Cast to be done. We will need 300 faith to make the cast.
If you wish to take part in this please post here. This is essential to complete the Journals.
Fo priests taking part in Global Cast of Holy Crop.


Zurden - 100 faith
Sarajane - 94.83 faith