Post by melketh89 on Dec 1, 2015 1:24:00 GMT
That's right ladies and gentlemen, its this time of year and in the spirit of Christmas, I want to promote the atmosphere of community and giving, as such I'm going to be holding an Imp-a-long at Castle Dour, part of the deed of Symphonies End.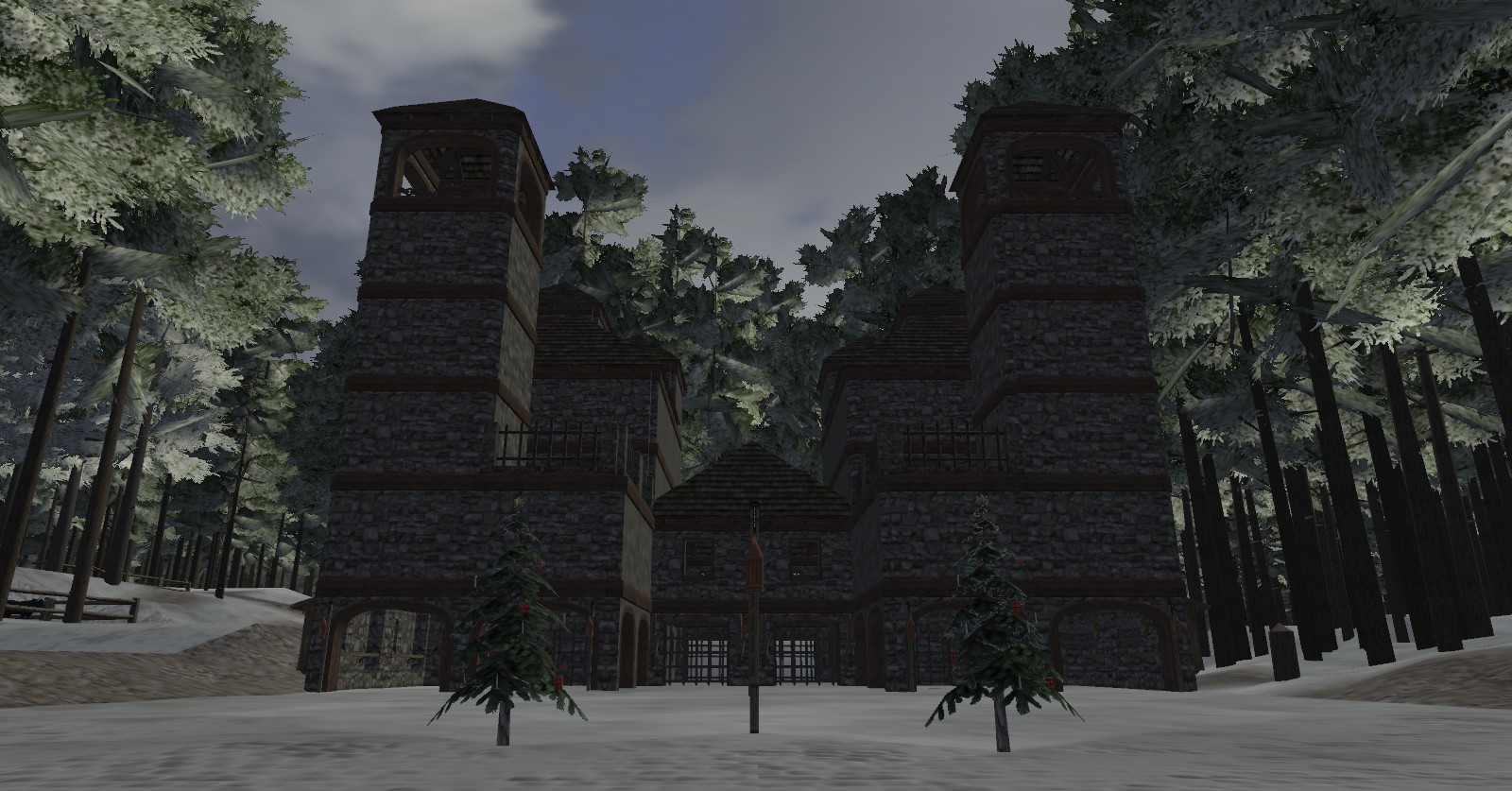 The aim of this event is to bring the community together, so bring along any items you want improved, then other attendees at the event work on them for you. I hope that we can have all major trades involved, as such there will be areas equipped for all major trade skills. In addition there will be silver altars available for all three gods, Fo, Magranon and Vynora, I can guarentee that there will be a Magranon priest on hand for conversion purposes and I'm hoping some of my brother priests will volunteer to help out too.
But, to make this event truly a success, I need you! I cannot pull this off alone so I'm asking for volunteers to aid in the set up and management of this event, anything can help from a high level farmer, miner or lumberjack to produce high QL raw materials, to someone willing to keep an eye on the water and scrap levels to keep the forges running. If you think you can help, please feel free to contact me here, or in game as Melketh.
Beds and secure animal storage will also be available for those needing to travel for the event, locked pens will be assigned when you arrive and will only be released at the end of the event.
Initial dates for the Imp-a-long are set at the
28th, 29th and 30th of December
, this will be a multi-day event and pending donations, there will also be prize giveaways and raffles including rare tools and potions thoughout each day, if anyone wishes to run such a raffle, or donate a prize, please again, contact me and we can arrange something.
I'll be keeping this post updated as and when developments arise, everyone who takes part will walk away with their tools shinier, their mood brighter and hopefully with a few new friends on the server.
Symphonies End can be located here:
woubuc.github.io/wu-map/#symphonies-end
All the best.
Melketh.
Maestro, Symphonies End.
Lord of Castle Dour.
Donations. Prizes.

Potion of Mining, 38.76QL - Melketh

Farwalker Twig
100 Christmas Caps - Skloo, Dominikk & Engineer
40 Sleep Powder - Skloo, Dominikk & Engineer
1 80ql Green Drake Hide Armour Set - Skloo, Dominikk & Engineer
1 80ql Black Drake Hide Armour Set - Skloo, Dominikk & Engineer

2 x 1000 Karma worth of Source - Encode
2 Black Dragon Hatchling Blood - Encode

5 Sleep Powders (1h Sleep Bonus ea) - Dallanar
A Whole Bunch of 70ql Tools and Weapons with assorted Enchantments - Damine

Adventurers Sets, - Melketh, Zigackly & Damine

Fo (50ql Studded Leather Armour, 50ql Kingdom Tabard, 50ql Lantern, Longsword and Shield)
Magranon (50ql Studded Leather Armour, 50ql Kingdom Tabard, 50ql Lantern, Medium Maul and Shield)
Vynora (50ql Studded Leather Armour, 50ql Kingdom Tabard, 50ql Lantern, Axe and Shield)

Donations. Resources.

600 70ql Iron - Miskleur
100 70ql Gold - Miskleur
5000 Meat - Miskleur
300 Hides - Miskleur
300 Charcoal - Encode
70QL Cotton and Wemp - Melketh
500 80ql Iron - Skloo, Dominikk & Engineer
500 80ql Logs - Skloo, Dominikk & Engineer


Planned Events

Raffles, free to enter, number to be determined at a later date.
Archery Tournament.
Trivia Questions throughout the day, culminating in prizes for most correct answers.
Priest Sermons every 30 minutes for Faith and Alignment Gains - Please contact Melketh to have yourself added to the rotation.
Fishing Contests - Largest Single Fish, Highest QL catch.

Imp-a-long Rules

Only One of each item per person. (For example, 5 Small Anvils, one will be improved, the rest will be returned publicly by the Event Staff)

Please Rename each item you want improving with your character name.
Please do not use High QL Improving Resources for creation of items, if you wish to create an item to be improved, please use the Public Mine and Forges located to the West.

Do NOT remove items from the designated containers unless you own them, this includes the Imp-ers. (Exception applies to Event Staff in the case of overflow.)
Please place items in the correct designated containers as per their required skill. (Weaponsmithing, Blacksmithing, Shieldsmithing, etc etc.)
Items will be improved to 80ql Maximum. (Higher can be arranged with specific Imp-ers, but will not be administered by the Imp-a-long.)
When an item is ready, the Imp-er will type the following into LOCAL chat. /me <name on item> <item> Is ready for collection. Please pick up items promptly to open up spaces in containers.
There will be dedicated Casting Containers for Priests of each religion, please limit these containers to items 70ql and over and a maximum of 2-3 items per player. The Imp-a-long will not be held responsible for items shattered during casting as this is a game mechanic and the chance you take.
Anyone is welcome to make meals in the ovens and pans provided, but please be respectful, do not cook more than you need.
Imp-ers are NOT to charge for improvements made up to 80ql during the event, they are free to charge for private arrangements for higher QL improvements.

Sermon Rotation and Rules
Please register your wish to hold a sermon with Melketh or the hosting Imp-a-long staff member (where Melketh is offline.)
Sermons will occur every 31 minutes, the Priest's name will be called out in Local and GL-Freedom chat 5 minutes before and again at the time of the sermon.
All forges and crafting areas within the courtyard are within 4 tiles of all 3 altars, this is to maximise gains for each Priest.
Do NOT cut in on a sermon when your name has not been called. You will be removed from the sermon rotation.