Post by elfin on May 9, 2022 0:17:41 GMT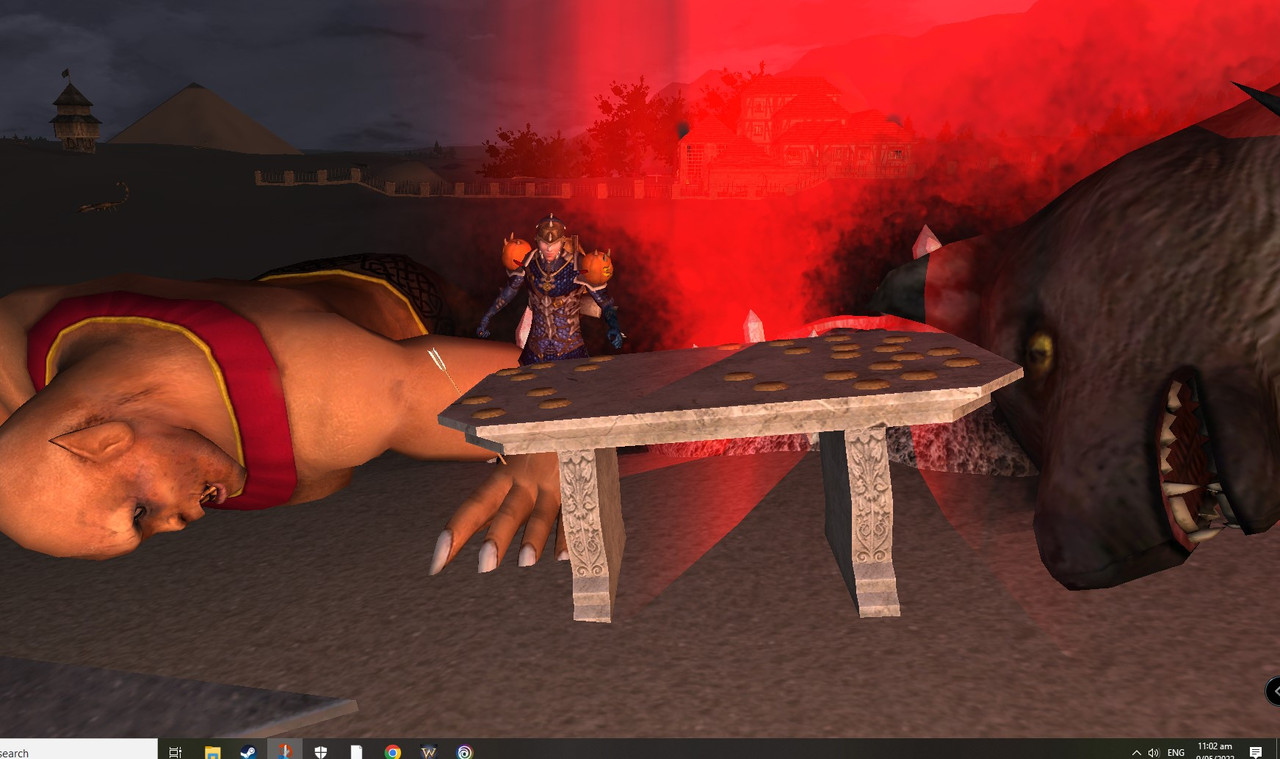 Pandacoffee preparing to protect the cookies from the Rift beasts.
Host:- Pandacoffee
Time:- 7pm UTC
Date:- 14th May 2022
This event will run the same time as the Liberty Priestalazoola is running. As such, there will be a break in the Priestapalooza at 6pm UTC 14th May2022 for the purpose of travelling to Novus (New Hope) to seal the rift. Once the rift is sealed, resources gathered, etc, then Priestapalooza will continue! Let's get things handled the Sklotopolis way!
Liberty army led by Daerqueside will help rescue Novus from the Rift beasts.
Place:-
andistyr.github.io/wu-map/14821/#burning-rest-zone-2829
Due to the Priestapalooza eventers arriving there will be tp to this rift event.
Pandacoffee will begin the rift by leading players in the right direction to link to the rift alter. We need seven players linked to it for Rift to begin.
Everyone is welcome to attend, regardless of their skills, but we need a lot of well skilled / equipped players to actually be successful at this...so feel free to work on your fighting skill while waiting for the event.
NO wagons or carts are allowed in the rift zone! We have an anti-wagon/cart policy during these events, not only for the sake of others' visibility, but also due to the fact that rift monsters WILL attack your animals. Please park your carts and wagons well away from the rift zone so that they are safe from the rift mobs. If you want mobility, feel free to ride a horse (some will be provided usually in the safe house field). NO corpse-eating creatures allowed in the rift zone.
Once we are ready the host will lead us to link to the rift altar.
During the rift:
Remember NOT to bury corpses without looting the hearts first!!! We need to sacrifice those hearts at the rift altar between waves of monsters in order to keep the rift running.
Healing - Fo priests, feel free to heal during the rift.
After the rift is over we will have a total of 10 nodes of rift wood, rift stone and rift crystal to harvest from. Be sure to work on your woodcutting, mining, and prospecting skills in the meantime and don't forget to bring your hatchet and pickaxe!
Bottom line is to have FUN.
Remember you will need - tents, hatchet and pickaxe.